---
---
---
Contact
Institut für Informatik
Institutsdirektor:
Prof. Dr. Paul Molitor
phone: ++49-345-55 24710
fax: ++49-345-55 27009
direktor@informatik.uni-hal...
Von-Seckendorff-Platz 1
06120 Halle
postal address:
Martin-Luther-Universität
Halle-Wittenberg
Institut für Informatik
06099 Halle
---
---
Login for editors
---
Institute of Computer Science
Informatik studieren in Halle
Wir haben einen eigenen Blog für Interessierte an einem Studium der Informatik, Bioinformatik oder Interaktive Medien in Halle aufgesetzt. Ihr findet ihn unter https://studieninfo.informatik.uni-halle.de/.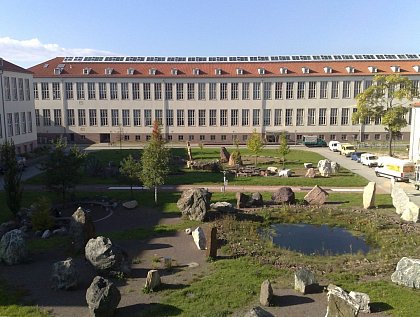 News from the Institute

30. IndstrieTag InformationsTechnologie
24.08.2017: Der 30.(IT)² findet am 21. November 2017 in der Zeit von 14:00 Uhr bis 19:00 Uhr in der IHK Halle-Dessau, Franckestraße 5 statt. Alle Interessenten, insbesondere Studierende, sind recht herzlich eingeladen!
---
---